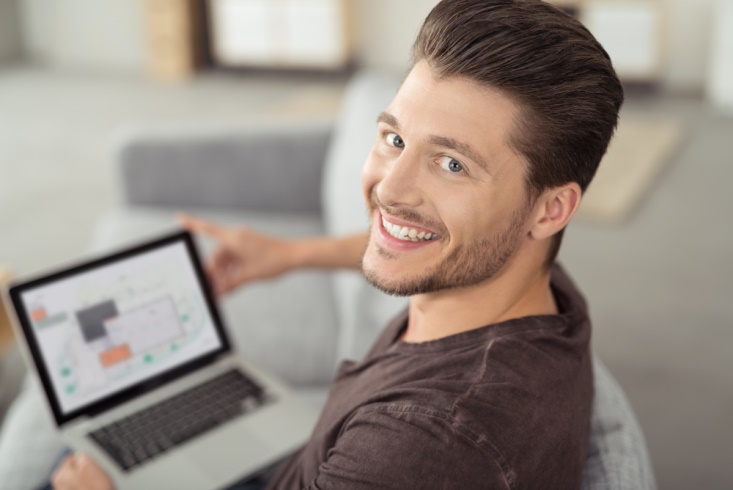 Of all of the factors that go into boosting conversions, landing pages top the list of most important. A compelling offer is certainly a must, but the content and layout of your landing page can make a significant difference in how many people stick around and actually respond. When your page is engaging, answers the user needs, and drives them to answer the call to action, it's magic.
However, for the magic to happen, you have to actually get people to your landing page. Pay-per-click, social and email campaigns will drive direct traffic, but getting organic search traffic should also be a part of your strategy. The fact is, many of your visitors are driven to your site thanks to keyword-based searches. That means you need to consider the SEO of your landing pages as much as you do on the rest of your site. The good news is that landing page SEO strategies aren't that much different than any other, and with just a few tweaks you can increase the amount of search traffic to your landing page — and increase conversions.
It All Begins With Purpose
Why would people want to visit your landing page? What can you offer them? How will they search for a business or product like yours?
Any professional SEO strategy should begin with a discussion of purpose, both in terms of your page and your customers' intent. When your page is built with a purpose in mind and includes relevant keywords, it will drive traffic. The trick, though, is finding the most relevant keywords to your purpose — and they aren't always what you think. One way to research the best keywords for your landing page is to search the words you think are the most relevant, and see what comes up. Is the content similar to yours? If not, you may need to re-think your users' inquiries. Once you have developed a list of potential keywords, use a keyword research tool to identify those with the most searches.
Eventually, you will identify a few keywords and phrases that are relevant to your page. Choose the one that best aligns with the purpose of your page and has the most searches, and use this as your main keyword. Again, it may not be what you expected, but it will likely be more closely aligned with the purpose of your landing page.
Develop a Keyword Strategy
Once you've determined your landing page keywords, you need to use them correctly. This means:
Not keyword stuffing. You know this, but it bears repeating. Use your keywords carefully and sparingly in the copy.
Using keywords in the title tag. Include your keywords in the title tag — this is the title of your page and appears in the link to your page on the search engine results page. A title that's compelling and addresses the purpose and intent of the user drives click throughs.
Including keywords in meta data. This is the short description that appears under the title. Again, use your keywords sparingly here, and use this space to address the purpose of your landing page.
Putting keywords in header tags. These tags tell Google which words are the most important on your page. Include your keywords in your main title, which should be the H1 tags; subsequent headers should be in H2, H3, etc.
Not forgetting image tags. Because Google is not yet able to crawl images, you need to include tags in your images. These tags can be crawled, so including keywords in your image titles and tags helps SEO.
Get Backlinks and Shares
Getting others to "vouch" for your content by linking to it and sharing it is still one of the best ways to drive traffic to your site. Not only do you get the traffic from the links and shares, but Google's search algorithms consider the authority that backlinks provide to a site. Getting quality backlinks starts with creating quality content that offers something useful, and then conducting outreach to influential bloggers and other sites to share your content with them. Focusing on building relationships and establishing trust through your content will do almost as much for your SEO as identifying the right keywords.
And while Google does not currently include social signals in their algorithm, other search engines (like Bing) do, so making your landing page shareable, and encouraging users to share, can improve your signals and in turn, your page ranking.
At the end of the day, the quality of your offer and your content is the most important aspect of your landing page. But unless people visit, it won't matter how great the content is. Make landing page SEO a priority, and you'll see more traffic and eventually, more conversions.