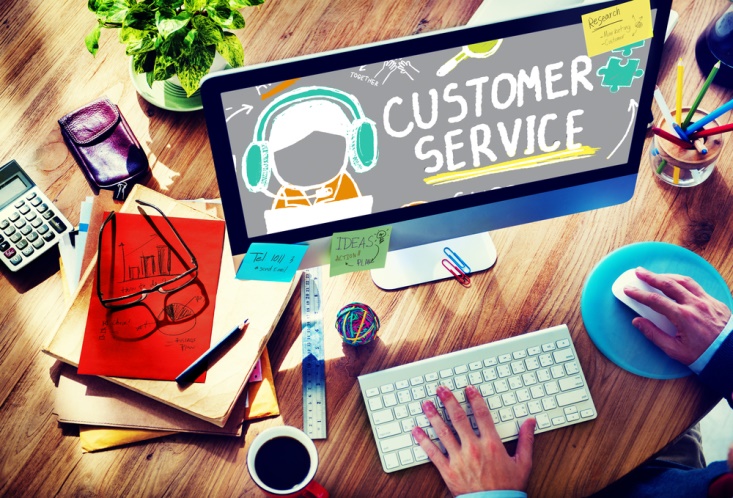 Usually, content is seen as a marketing strategy geared toward attracting new customers. We've all heard how a great blog post or social media feed can engage an audience and spur them to respond to your offers and become longtime customers.  But what about your existing customers? How can you use your content to keep them satisfied with your business?
The fact is, content can actually be an important part of your customer service strategy. While it will never replace actual customer service staff to answer every question, customer service-focused content allows for better self-service, empowering your customers to find the answers they need and solve problems quickly and reducing the number of complaints you receive or time spent answering the same queries.
Not to mention, customer service is a huge part of brand building. Excellent service is one of the best branding tools available, and when you combine your content with service, you support your brand on multiple levels. Most importantly, by giving your customers the tools they need to make the most of your products and services, you are keeping your brand promise.
Developing a Customer Service Content Strategy
When you are thinking about content for customer service, the key is to focus on what your customers really want and need, and how you can provide that – and do it better than your competitors are doing.
A good place to start, then, is to look at your competitors' content and see what they are doing to provide customer service through their content. What content formats are they using to share information? What issues are they covering? Where are their strengths and weaknesses? What can you do better to differentiate yourself?
You can also look internally for ideas on what type of content to create. What are your customer's most common issues? What questions do you, and your sales staff, hear repeatedly? Are there features that customers aren't using that you could shed some light on? Look at your website analytics to determine what people are searching for in terms of help or questions, and use that as a content starting point.
Creating Content for Customer Service
Once you know what subjects you need to cover, you'll need to decide what format to use. Depending on the subject, updating your FAQ's may be all that you need. In other cases, a video showing how to complete a specific process or function step-by-step, a troubleshooting infographic, or a blog post addressing a commonly reported issue may be a better choice.
Regardless of the format of the content, it should always be developed with a few important points in mind.
Focus on the user. This type of content is specifically for your customers. Every word and every line needs to be developed with the user in mind. This isn't about selling your product or service. Your customer has already bought from you. Show them how to make the most of their purchase.
Be positive and affirming. Empower your customers. Show them they can solve their problems and make it possible. This means being clear and concise, using simple, short sentences, and adding illustrations or diagrams when necessary. Don't overwhelm them with details, but prove enough information to solve the problem or move them along to the next step.
Be consistent. Carefully review all of your content to ensure you are using the same terminology throughout and that you've avoided jargon or slang that could be confusing.
Be friendly. Write in the second person, and avoid referring to your customer as "user" or other impersonal terms. Imagine writing to a real person — how would you interact with someone on the phone or in person?
Update when necessary. Nothing will frustrate your customers more than content that purports to help, but is so out-of-date or incorrect that it only makes the problem worse. Make a point of staying on top of customer service-focused content and updating when appropriate.
One of the hallmarks of a brand that is in tune with its customers as well as its products and industry is excellent, relevant content. And nothing is more relevant than content focused on helping customers use products more efficiently and problem-solve on their own. If you are stumped for content ideas, or you simply want to build better, more engaged relationships with your customers, consider a customer service–focused content strategy.