It's the question that plagues anyone who has ever published anything online: If a blogger has no followers, do they really make a sound?
Okay, so that's a bit of a mixed metaphor, but you get the idea. Everyone who has a blog wants people to see it. Not only do you want people to see your brilliance, but the more people who read and follow your blog, the better your search engine rankings the more money you make, and the higher your profile gets.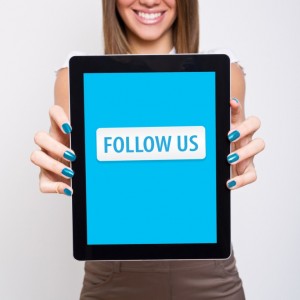 How do you get those followers?
Assuming you aren't already a household name, getting people to pay attention can be challenging. However, there are some proven ways to build your audience.
Get Social
You can't just create brilliance, post it on your blog, and expect the audience to come to you. You have to promote your work, and social media offers plenty of opportunities to do that. Link to your post on Facebook, Twitter, LinkedIn, and Pinterest. Don't stop with just telling people that you have a new post, though. Engage with them. When people comment, respond. When they share, thank them. Build a relationship with your followers, and they will be more willing to come back for more.
Open the Comments
Opening your blog to comments can be frightening. Not only is there some work involved with filtering spam — although there are tools to help with that — but the comments can quickly get out of control if they aren't moderated. However, allowing comments not only gives you a chance to engage with your readers, it also helps build a community. Your followers will interact with each other and build relationships, and keep returning to your blog to see what others have to say.
Publish Often
Nothing is more frustrating to your audience than visiting your page, only to find that it hasn't been updated in weeks — or longer. If that happens several times, they will probably move on and forget about you. To grow your audience, you need to publish great content on a consistent basis. If you need to take a break, let your readers know when you plan to be back. Stay on track by developing an editorial calendar and planning your posts a few weeks in advance. That way, you aren't scrambling for content when you need it the most.
Offer Great Content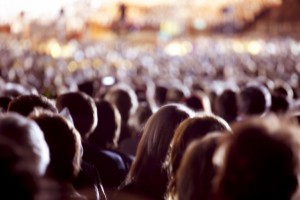 This might be the most difficult part of growing an audience, but it's also the most important. When your content is good, people will come back repeatedly — and tell others about it too. Do your homework to find out what type of content your audience needs and wants so that you stay relevant, and attract a faithful following.
Become a Guest Blogger
One of the best ways to grow your audience is to publish somewhere other than your own site. It might seem counter-intuitive, but when you contribute great content to another blog with a large following, you'll attract readers to your site. Identify some of the top blogs in your industry or those that are related to your product, and reach out to the site owner to offer content; even just one guest post to a blog with a substantial following can give you exposure to tens of thousands of potential readers.
Growing a blog following won't happen overnight, but if you focus on quality content, promotion, and relationship building, you'll see your numbers grow — and eventually, you may be the one helping other bloggers grow their audiences.