When it comes to SEO for your content marketing, you probably think you have a good grasp on all the tricks. You're doing keyword research, you're using metadata correctly, your content is great, and you're doing everything you can to promote it. Chances are, though, there is one SEO tool and tactic that you're overlooking, and it's one that can not only help improve the performance of your content but also build engagement. That tool: blog comments.
It's true. Both the comments that you leave on others' blogs and the comments on your blog, can give your search results a boost. It can also help you build strong relationships with thought leaders and other bloggers, drive traffic to your blog, and establish your own reputation as a thought leader.
You Have Something to Say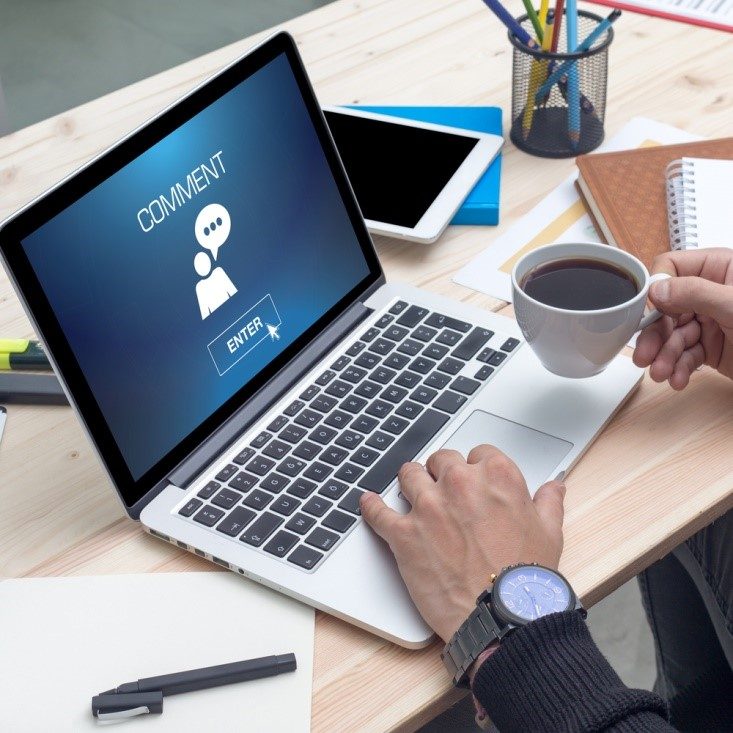 In the past, before social media became the dominant way of meeting and connecting with others in your niche, blog comments were a primary means of connection. While Twitter and Facebook have taken over that role, that doesn't mean you should stop commenting on blogs. Content marketing experts like Neil Patel and Moz's Rand Fishkin recommend blog commenting as a strategy for both established bloggers and those who are just beginning to establish their personal brand for several reasons:
Blog comments are another form of content. When you add something of value to the conversation — rather than an insipid "great post!" comment — you are creating new content for your brand. When you're stuck for ideas, this is a good strategy.
Blog comments expose you to a relevant audience. Regularly commenting on blogs in your industry with useful insights builds your profile within that niche. The more you comment, and the more value you provide, the more people will start following you.
Comments show you can write. Treating your comments like any other content, and carefully expressing your ideas in a grammatically correct and concise manner shows others that you have writing skills, which could lead to guest blogging opportunities. Some bloggers even mine comments for quotes to use in future posts, and the more articulate you are, the more likely you'll be chosen, further establishing your brand and position as a thought leader.
At this point, you might be thinking, "But what about links? I can drive people right to my site with links?" In the past, this may have been true, but blog commenting as a link-building strategy is no longer effective — and can even backfire on you. Simply commenting on blogs to create links is an obvious tactic that isn't going to gain you followers, and if the majority of your link "portfolio" with Google is in blog comments, it's likely to lead to a Google penalty. Instead, focus on optimizing your commenting profiles (use your real name, social media profiles, and a link to your website there) and adding value to the conversation.
People Have Something to Say to You

While commenting on other blogs arguably has more SEO value than the comments on your blog, you can still mine your comments for information that's useful in your marketing strategy. For starters, one of the best uses of blog comments is to uncover new ideas for content. Blog comments can offer insight into what your audience is thinking about and their questions, concerns, and ideas. Turning those thoughts into blog posts shows that you're in touch with your audience and helps you create more relevant content. You can even respond to comments with a link to the new content (or other existing content) to drive visitors to other posts and keep them engaged with your site.
Comments on your blog can also help improve your search engine rankings. The more comments you receive, the more that Google recognizes user-generated content and engagement on your site, and the higher your ranking climbs. You can increase the likelihood of getting comments on your blog by:
Creating great content. Again, quality, relevant content should always be your top priority.
Encouraging comments. Ask your readers to comment on your posts. Invite them to share their ideas, questions, and insights. Ask questions. The more that you encourage readers to respond, the more comments you'll receive.
Get a little controversial. You want to be careful not to offend or make statements that you cannot support or defend, but blogging about a controversial topic or offering a different point of view on a subject can get the comments section going.
Responding to readers' comments, answering questions, and getting involved shows that you care about them, and will keep them coming back.
Blog commenting may not be the top tactic for creating SEO value, but it's one that you can't afford to overlook. If you've been neglecting comments, try spending some time working on making and cultivating comments, and you'll notice a difference.